New Builds

Many people would love the opportunity to own a house built especially for them, but expensive plots and low availability, mean that when the chance does come around it's vital to get the job just right.
We can guide you through the process from design to completion. Our high-quality work gives you a home to be proud of, as well as it being tailored to your needs. Our unrivalled customer care and extensive knowledge of what works and what doesn't, helps remove the scary part of the building process.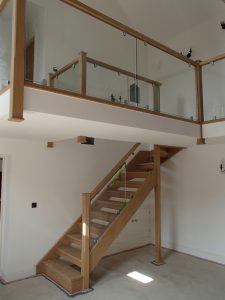 Sancton
This new-build house sits on the footprint of a farm cottage and attached barn, demolished because they were unsafe. Stone reclaimed from the barn gives the house character and pays homage to its predecessor. High levels of insulation, underfloor heating and an air source heat pump, has resulted in a low carbon house with resultant low energy bills.
Their punctuality, hard work, attention to detail and quality of workmanship I found to be outstanding and can be seen throughout the finished property. Mark and his team were very pleasant, polite and easy to work with and they had multiple solutions for any issues that arose during the build. If I was to start another new build project I would most definitely be using Mark Whiting Builders.