Renovations & Alterations

The layout of so many houses doesn't suit the way families live, small kitchens don't work for busy mums, dining rooms end up unused and long queues for bathrooms try everyone's patience.
Often simple room layout changes can make a massive difference, whilst an extension or conversion can transform a property. Done thoughtfully the cost of the work is regularly added to the value of the house and upgrading insulation levels reduces running costs.
We have experience in working on all types and ages of property, our sympathetic approach helps to maintain the character of the building, whilst providing the customer with the living space they need.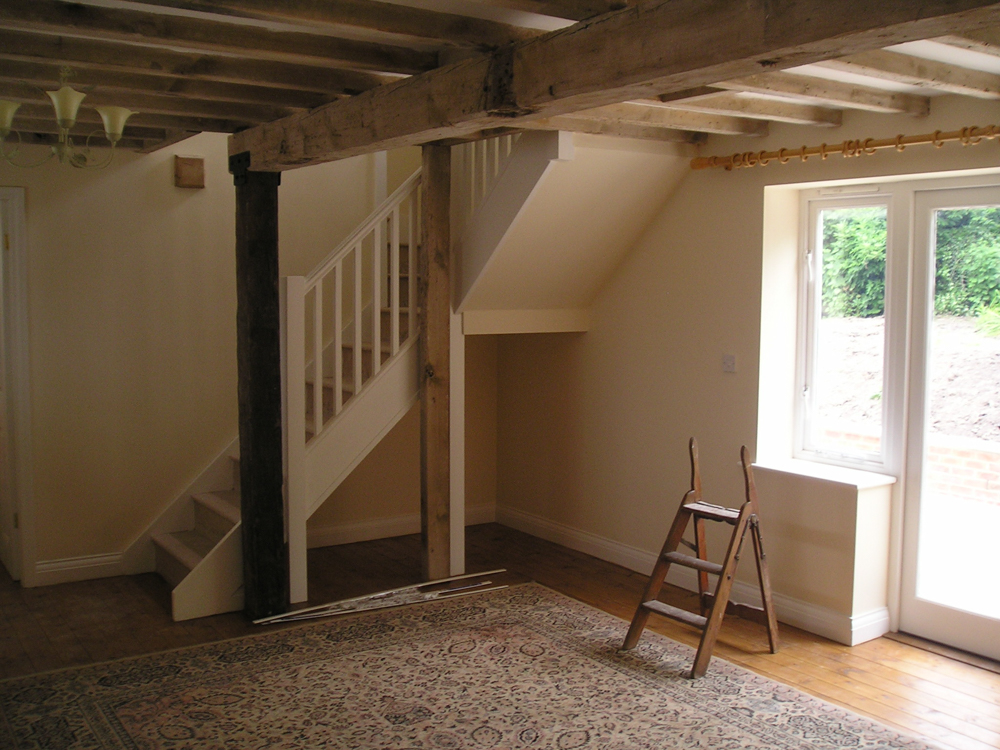 Bugthorpe
A previous owner's garage conversion needed more work to add something special to a fairly standard house.

Fangfoss
A dilapidated old barn needed a thorough makeover to get the three bedroom accommodation needed. In the grounds of a listed building, retaining the quirky character of the structure was essential.

Millington
This early 1700's public house still had it's original roof timbers, which had decayed over the centuries to the point where collapse was a possibility. A complete new roof, supported on steelwork, has given the old building a new lease of life, whilst high levels of insulation keep the heating costs down.
A temporary roof over the building ensured that the pub stayed open throughout the re-roof, with patrons not noticing the massive changes happening above their heads.

North Dalton
This grand Victorian house was state of the art when built and had a tank to collect rainwater, housed in a tower. The water was piped through the house as a rudimentary plumbing system. Sadly the tower was struck by lightning in the 1960s and was roofed over at a lower level. Luckily one photograph survived, which was the basis of the restoration project. Back to its former glory, the tank room is now an art studio.
The most trustworthy, hardworking builders I have ever come across! The attention to detail and practical solutions that Mark and his team came up with were fantastic. They are worth every penny and are reasonably priced to boot. I will definitely get them to do any future work that we need.